"You think you know the story."
The Cabin in the Woods is a 2012 horror movie directed by Drew Goddard and written by Goddard and Joss Whedon.
"Five friends go for a break at a remote cabin in the woods, where they get more than they bargained for. Together, they must discover the truth behind the cabin in the woods."
It is more than just a horror movie, however: it takes apart the average horror movie and shows what's going on underneath.
Warning: This wiki contains massive amounts of spoilers. If you have not seen the movie, we recommend you see if before reading any further.
See: Plot, Characters, Monsters.

The Tank is one of the cameos from the videogame Left 4 Dead that appears during the movie, along with the Boomer and the Witch. Read more.
So far I have connected Kevin with ghostface because the ghostface is always someone who you are close to. Kevin is a person who seems nice at first. The ghost girl is supposed to be samara from the ring. And that is what I have so far
Jaga 321
•
Hi Cabin in the Woods fans, my name is Jaga and CITW is my favourite film of all time. I love Drew Goddard, and when seeing his new film Bad Times at the El Royale, I couldn't help but notice the similarities between the two. Here's my crazy theory …
See more >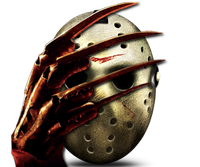 Community content is available under
CC-BY-SA
unless otherwise noted.